Today is Day 3 of the PCSSD Thanksgiving Kindness Challenge. Today's challenge: take some food to your neighbor (or someone else you know). Don't forget to take a picture of your kindness in action. Send the picture to
communication@pcssd.org
. #pcssdproud #equityandexcellence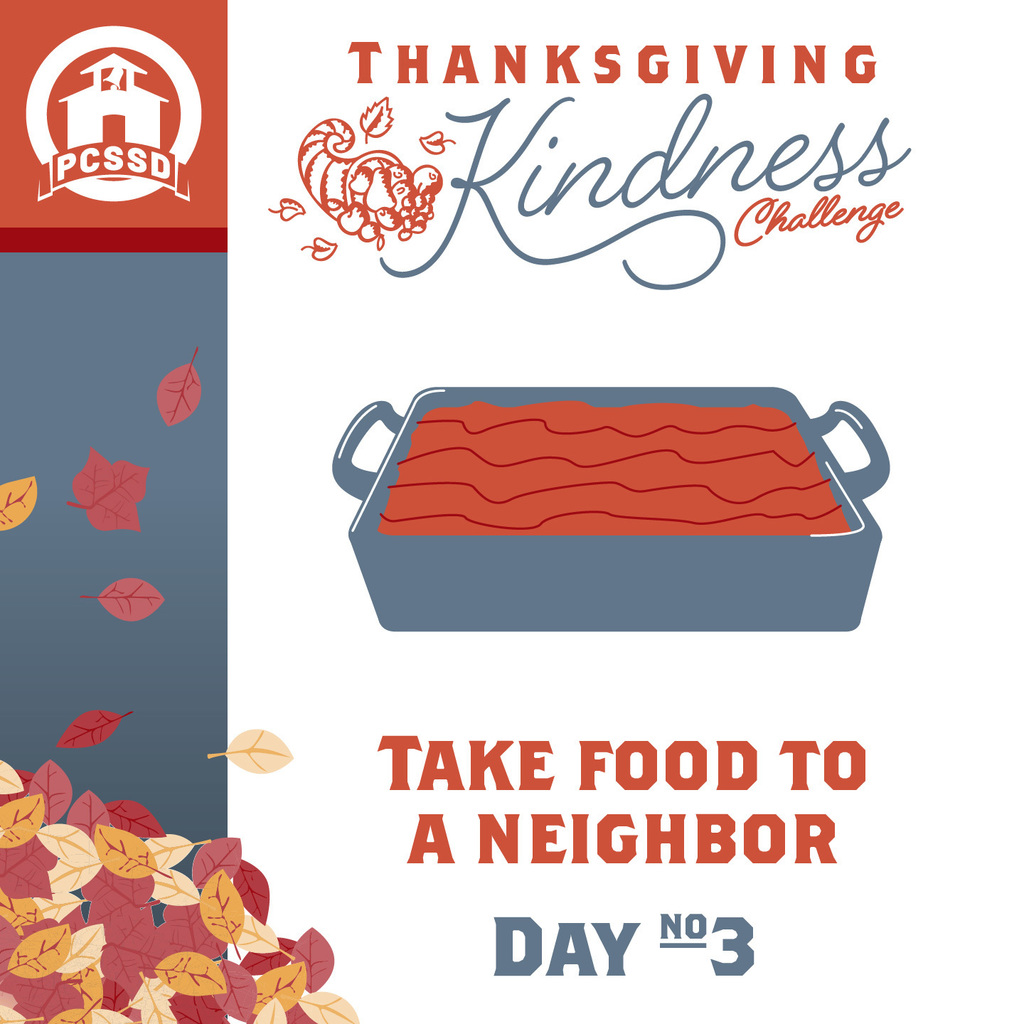 Are you interested in tutoring? We are looking for AVID tutors for middle and high school students. Applicants must be available 2 days per week (2-5 hours a day) and have a strong math and English background. Call Belinda at 501-234-2021 to apply. #pcssdproud #equityandexcellence
Today is Day 2 of the PCSSD Thanksgiving Kindness Challenge. Today's challenge: write a thank you note to a community helper. Don't forget to take a picture of your kindness in action. Send the picture to
communication@pcssd.org
. #pcssdproud #equityandexcellence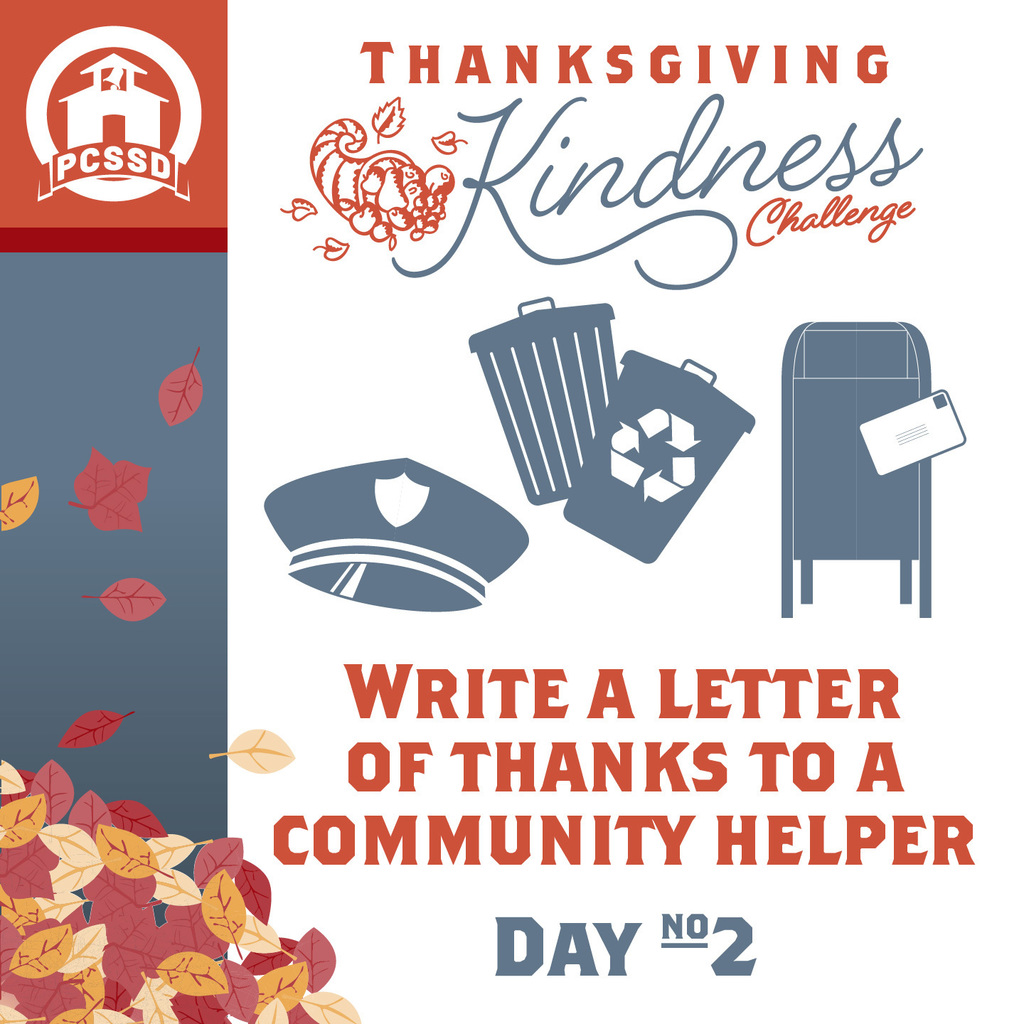 Looking for a fun activity to do with your student this Fall Break? How about Fall BINGO?! Here are some fun fall activities to do this week. Let us know if you get BINGO! #pcssdproud #equityandexcellence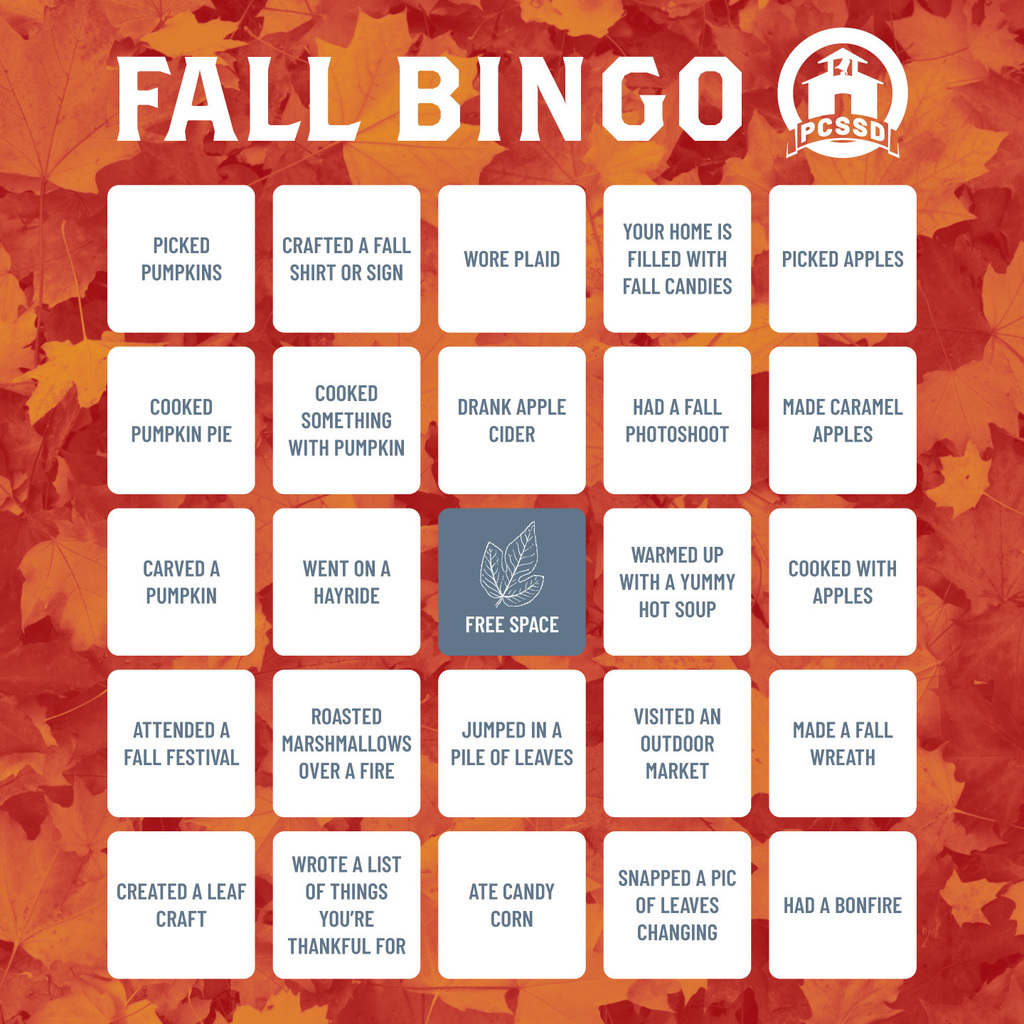 Today is Day 1 of the PCSSD Thanksgiving Kindness Challenge. Today's challenge: pick up trash - anywhere you see it! Don't forget to take a picture of your kindness in action. Send the picture to
communication@pcssd.org
. #pcssdproud #equityandexcellence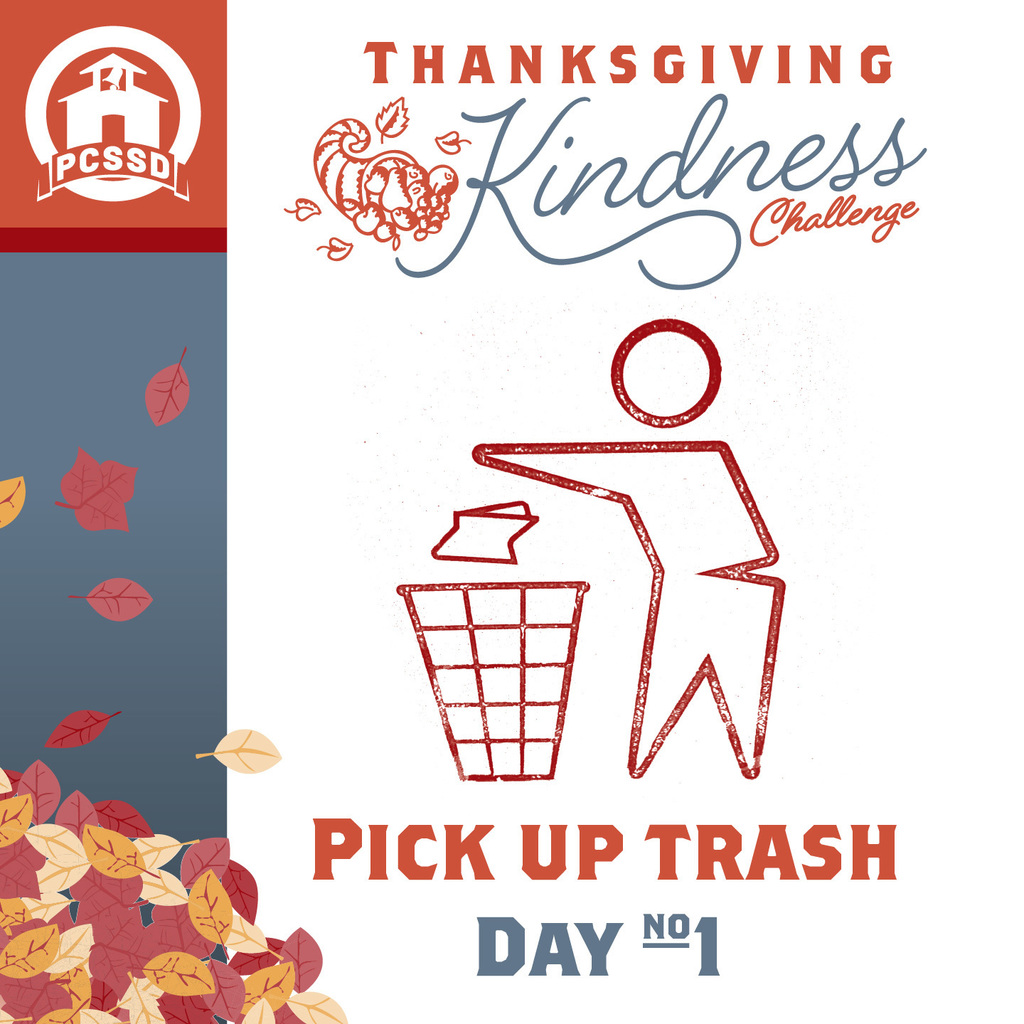 Join us for the PCSSD Thanksgiving Kindness Challenge starting tomorrow! Each day we suggest a random act of kindness to participate in. If you do, take a picture and send it to
communication@pcssd.org
to be showcased after Thanksgiving break. #pcssdproud #equityandexcellence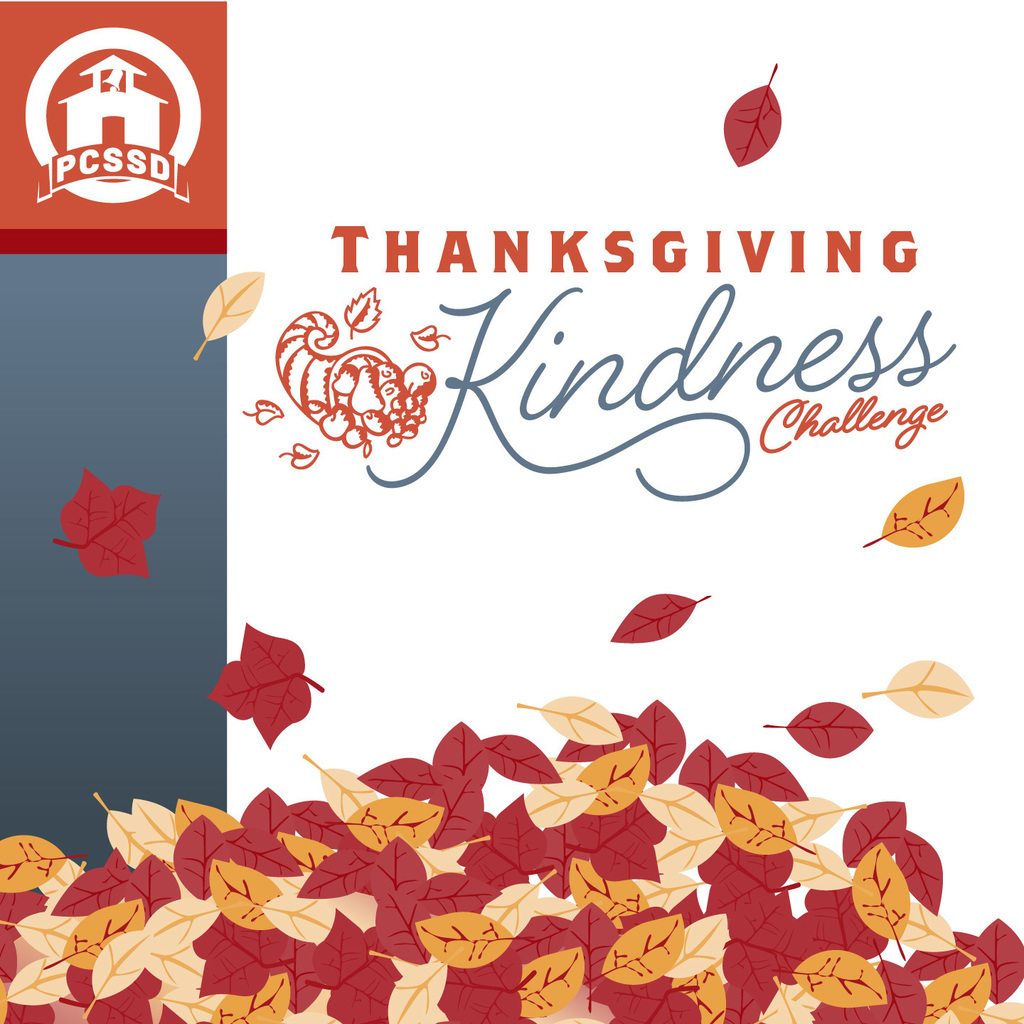 Today is Substitute Educators Day and we want to remember long-time PCSSD substitute teacher Ron Kimbrew who passed away earlier this month. He recently served as a long-term substitute at Oakbrooke Elementary. Thank you, Mr. Kimbrew! #pcssdproud #equityandexcellence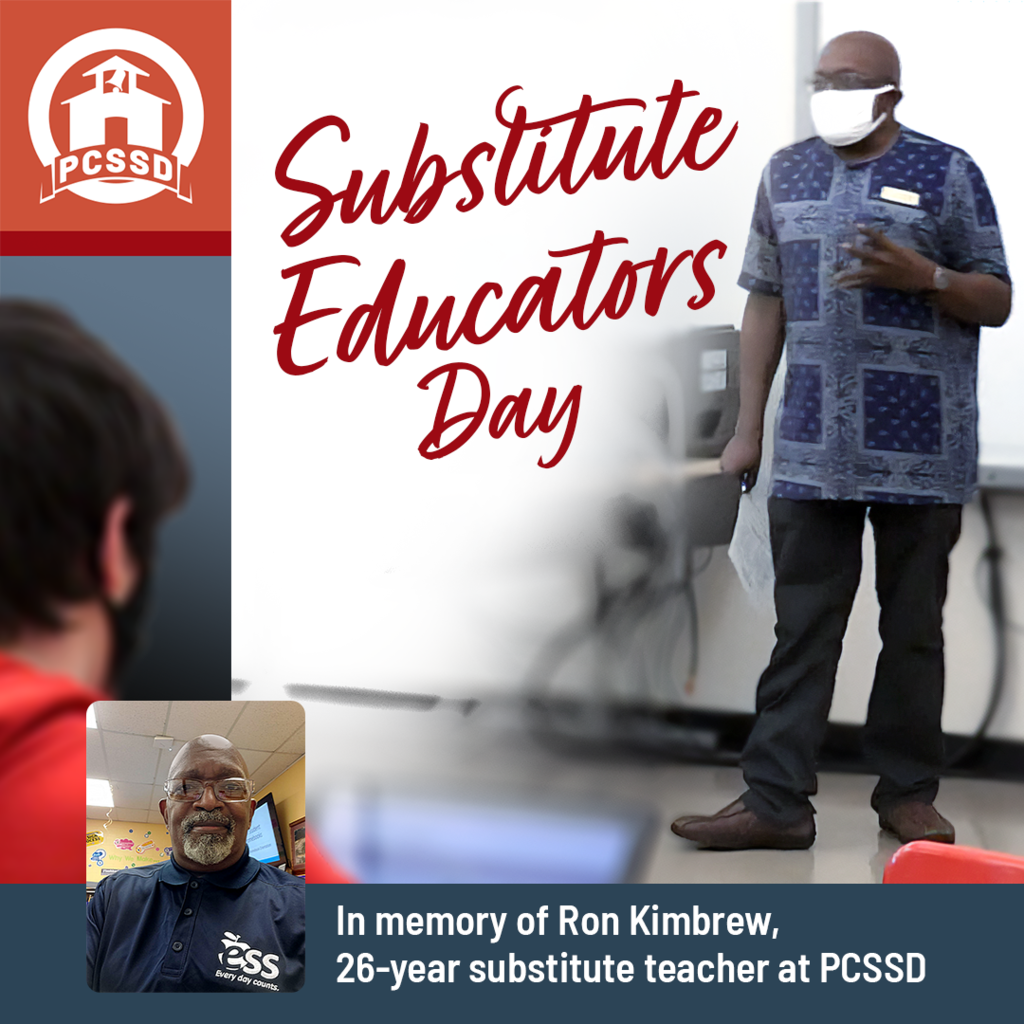 November is National Diabetes Month. The CDC reports that more than one-third of U.S. adults have prediabetes which puts them on track to be diagnosed with type 2 diabetes. Type 2 diabetes is preventable through committing to a healthy lifestyle.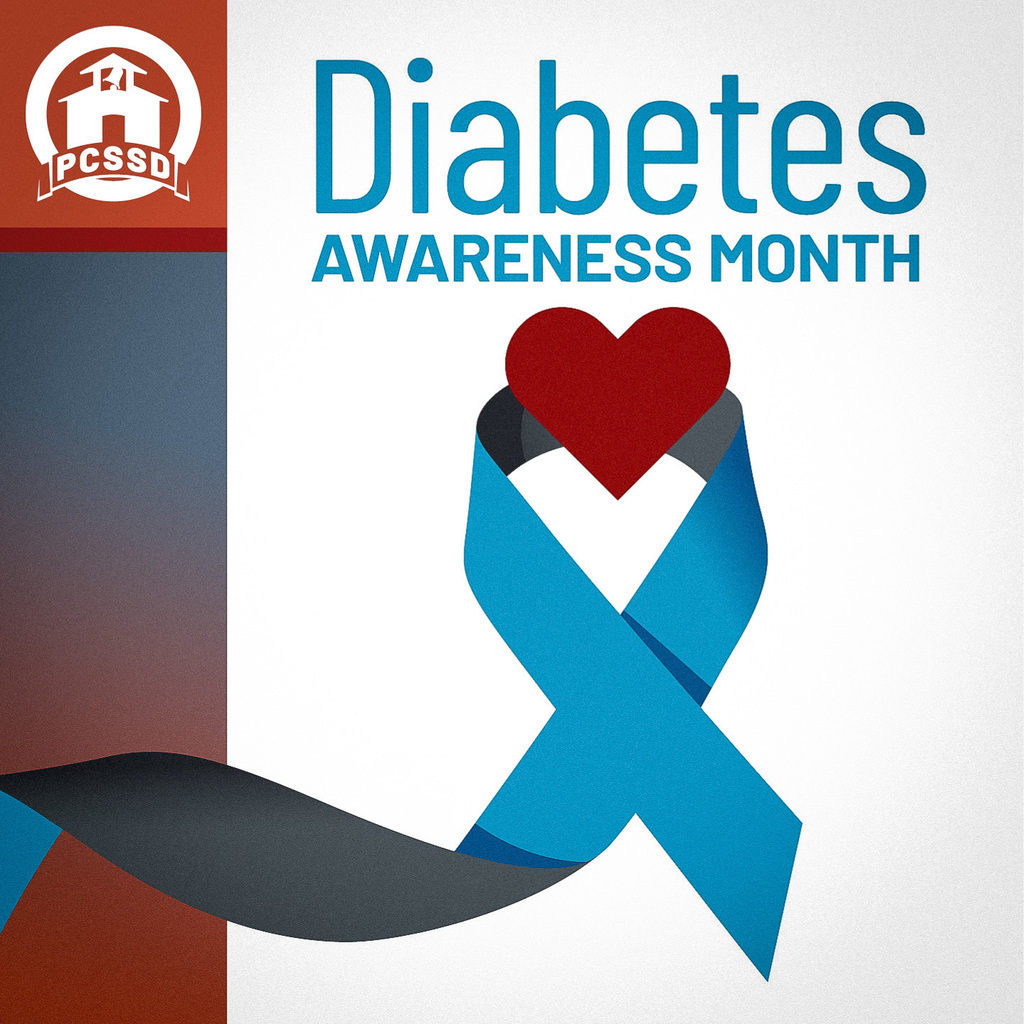 Today is America Recycles Day and many of our schools have programs to promote recycling. PCSSD students are taught the importance of recycling by collecting recyclable items throughout the school. #pcssdproud #equityandexcellence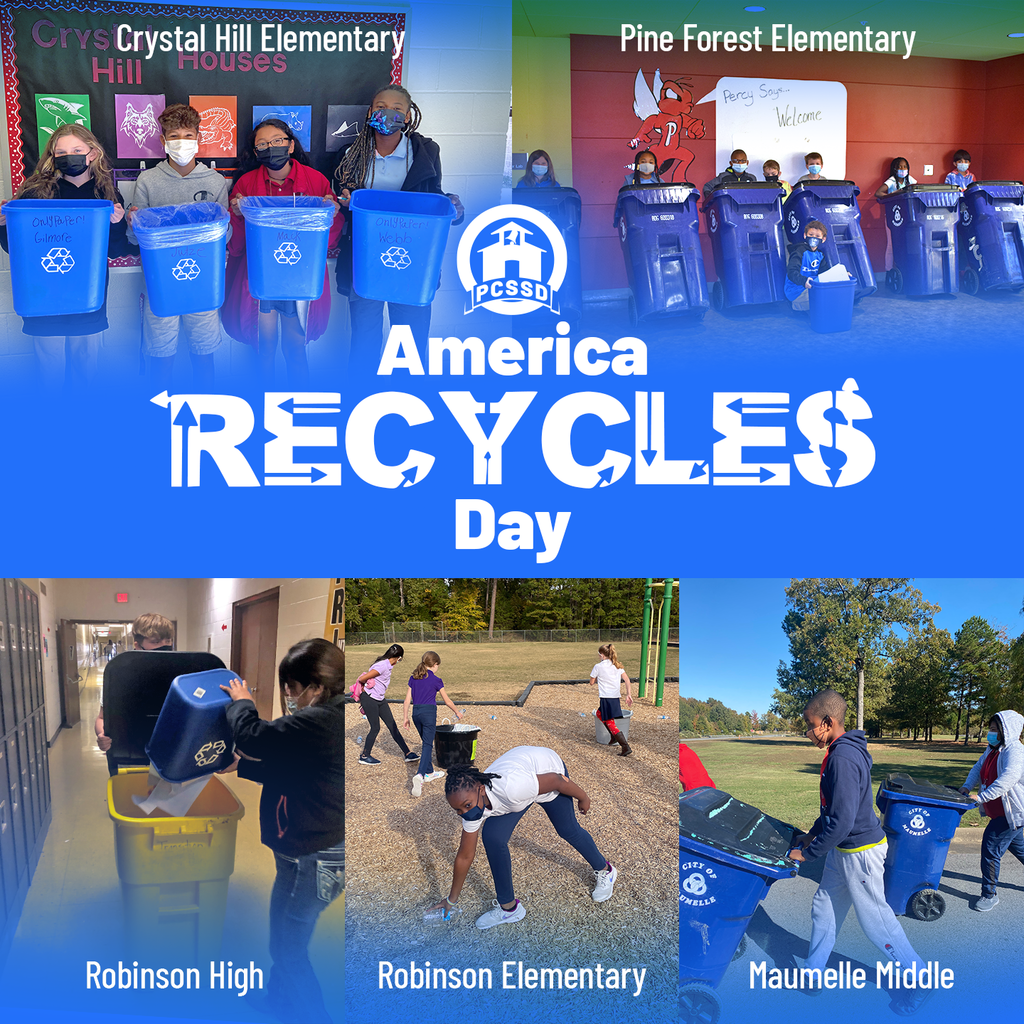 This is American Education Week! This week we celebrate our teachers and staff who work to provide a quality education to our students! #pcssdproud #equityandexcellence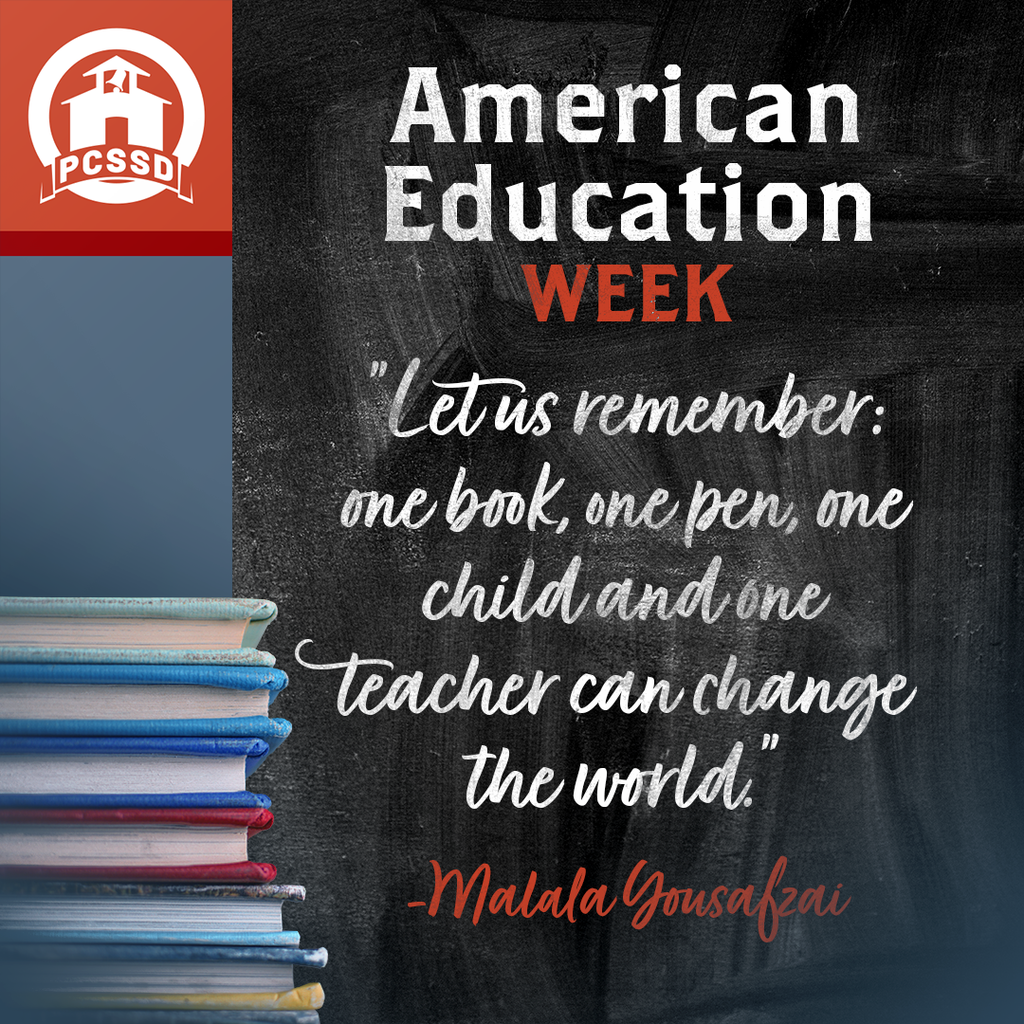 PCSSD's Student Nutrition partner, Chartwells, has released some new, healthy recipes that could be great additions to the upcoming holiday meals.
https://www.pcssd.org/article/585190
#pcssdproud #equityandexcellence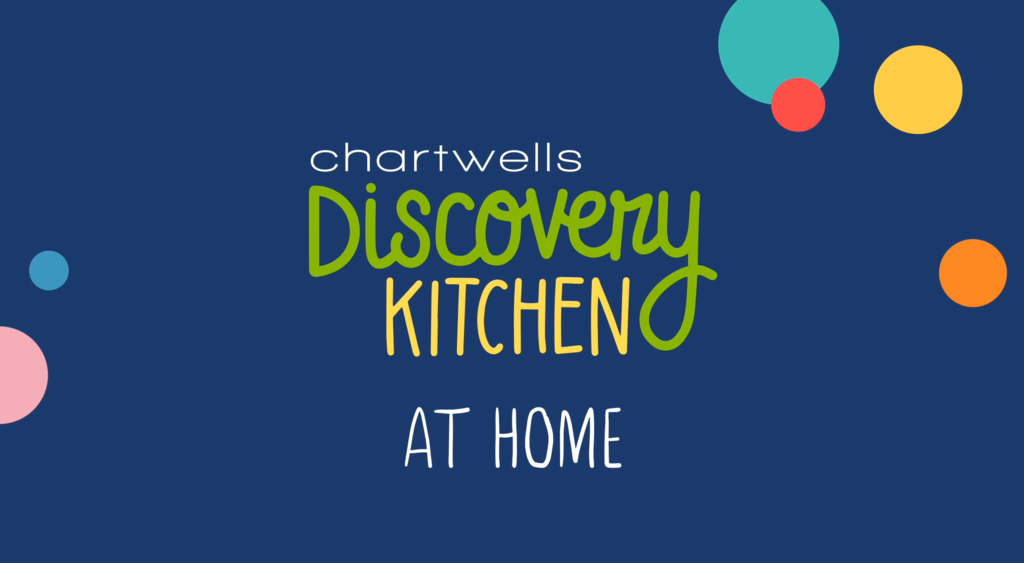 RMS Band Info- Happy Saturday! Reminder : 6th grade band students should wear their band t shirt and 7-8th band to wear concert black (or band t shirt if they don't have concert black yet) on TUESDAY, Nov 16th for group pictures. 📣🎩📣 RMS News Link:
https://www.smore.com/bdu1r
Be the "I" in the KIND! Today is World Kindness Day and we love seeing this at schools around the District. Shout out to these custodial pros for posing with this sign at SYLVAN HILLS JUNIOR HIGH. We appreciate their hard work every day! #pcssdproud #equityandexcellence
PCSSD and WillSub are teaming up for a training session for those interested in becoming a substitute teacher. We are always in need of qualified subs. The training will be held on Monday, November 15 from 1-3:30 p.m. at PCSSD Central Office. #pcssdproud #equityandexcellence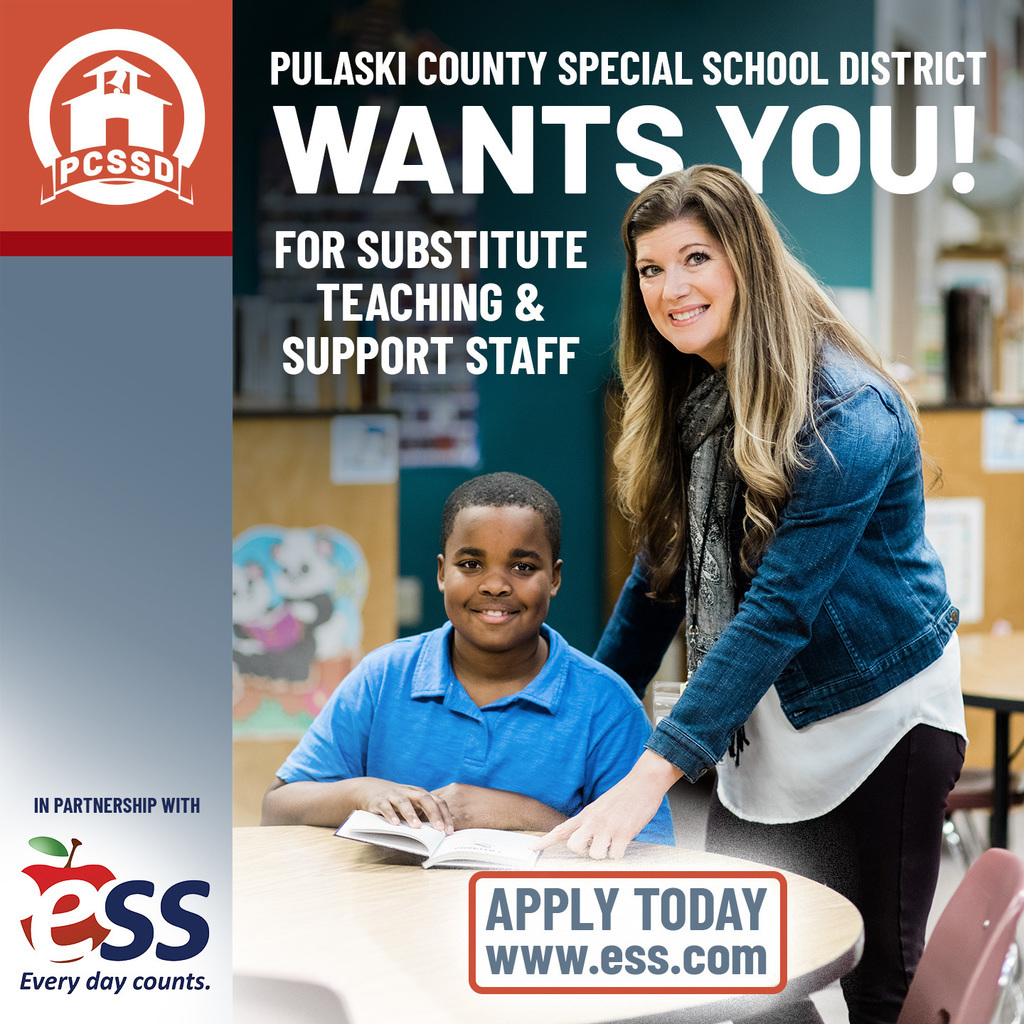 Unfortunately there is still an internet outage in the Robinson area that has a great impact on the daily operation of school (including landline phone access), we will not have on campus instruction Friday, Nov. 12. Robinson Elementary, Middle and High will each have an AMI day.

Hello Senator Families!! The deadline to join the PTO is Nov. 15th. Click on the link to pay online:
https://robinson-middle-pto.square.site/
Successful learning is achieved through partnership with our parents, families and community!! The RMS PTO goals are to encourage interaction between family and school, serve as a source of support, and to work with teachers, staff, and the community at large to improve our children's educational experience. We love doing this through Teacher Appreciation, Awards ceremonies, helping with the PBIS store, providing necessary help/supplies for counselor and nurse, and many other items!! 💛🖤 We love our Robinson Family! Thanks for being a STRONG part of this SENATOR family! 🖤💛 Be on the lookout for holiday Teacher Appreciation event!
Today, and everyday, we thank our military veterans for their patriotism and willingness to serve our country. We pay our respect to veterans and their families for their continued sacrifices for our freedoms. Thank you, veterans!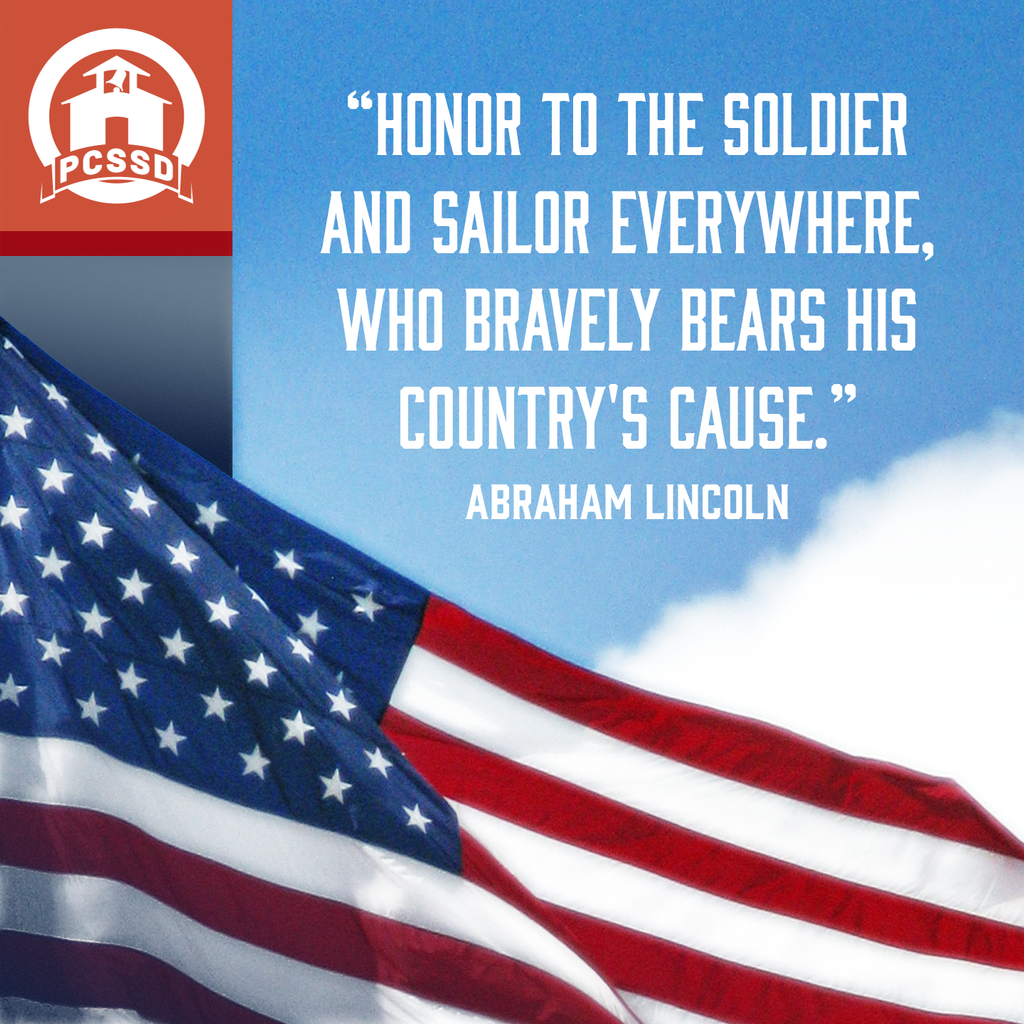 PCSSD robotics teams are gearing up for competitions this winter. MILLS MIDDLE recently competed at the University of Arkansas at Little Rock of Arkansas at Little Rock. JOE T. ROBINSON MIDDLE students also served as judges for the competition to gain valuable insight into the competition field. #pcssdproud #equityandexcellence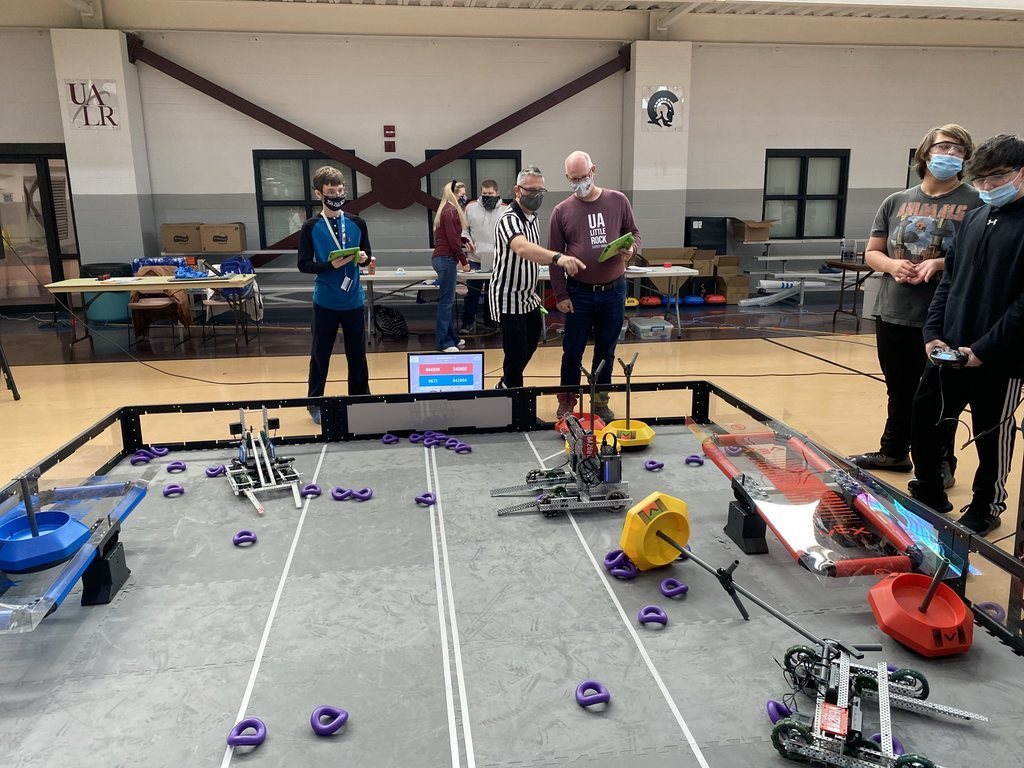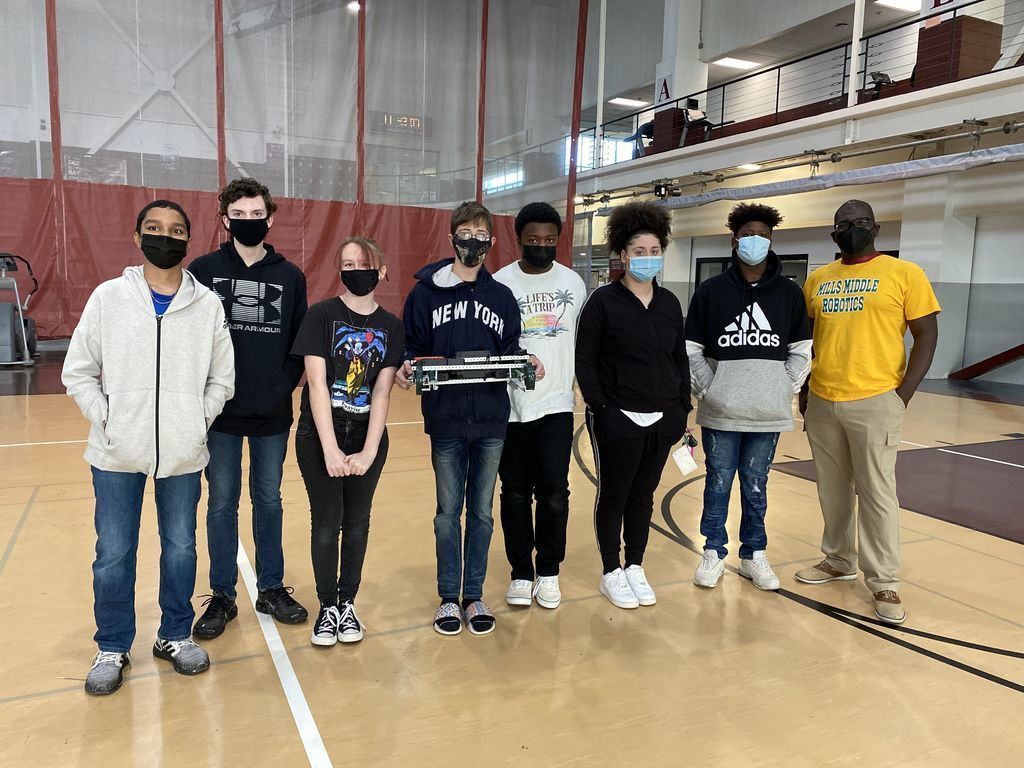 RMS Families: Your student will be bringing home a sheet of paper with 4 stars on it. If you have any family member, or friend, that is a veteran, just write the name and branch of service on one star. There is a digital version in Schoology, as well. Thank you for your participation, as we honor those who serve and served! Also- RMS November Newsletter will come out tomorrow. Have a great evening!