LITTLE ROCK, Ark. -- Joe T. Robinson Middle School Choir students recently excelled at the Choir Performance Assessment.
Four groups from the school (7th grade boys choir, 7th grade girls choir, 8th grade boys choir, and 8th grade girls choir) attended the event and each received the highest rating, a Superior rating.
Congratulations to the students for their hard work!
7th Grade Boys Choir
Lennox Campos, Shaun Cover, Justin Daugherty, Dois Dodson, Cadence Garbett, Gavin Glasbrenner, Austin Glasgow, James Hardage, Jahlon Harris, Ethan Henderson, Anthony Hester, Felipe Huerta, Aidan Humbard, Nathan Johnston, Cross Kinzler, Micha Moore, Ahad Morani, Averey Phillips, Coen Rushing, Grason Sims, Caleb Smith, Sebastian Young
Not Pictured: David Bizzell-Holmes, Billy Crook, Ty'Darius Love, Ayden Merritt, Mansib Rahman, Aaden Threadgill

7th Grade Girls Choir
Raylee Baldwin, Lindsey Castleberry, Haile Chambers, Emma Clamp, Lacey DuPas, Catherine Faulkner, Chloe Hayes, Avery Head, Julia Maia, Olivia Mandoff, Ava McDonald, Emma McDonald, Bailey McKinnon, Kaylee Moix, Natalie Prejean, Isabella Rothman, Bailey Schlech, Bryleigh Switzer, Brianna Thomas, Aida White, Sarah William
Not pictured: Valerie Bell, Charity Beyer, Grace-Serenity Bradford, Bailey Cooney, Addison Frey, Andrea Gabriel, Grace Galloway, Ella Hankins, Hannah Hobday, Ericka Howard, Shanya Johnson, Amari Knox, Desiree Morning, Haylee Porter, Paige Snellgrove, Kaleah Tayler, Angela Young
8th Grade Boys Choir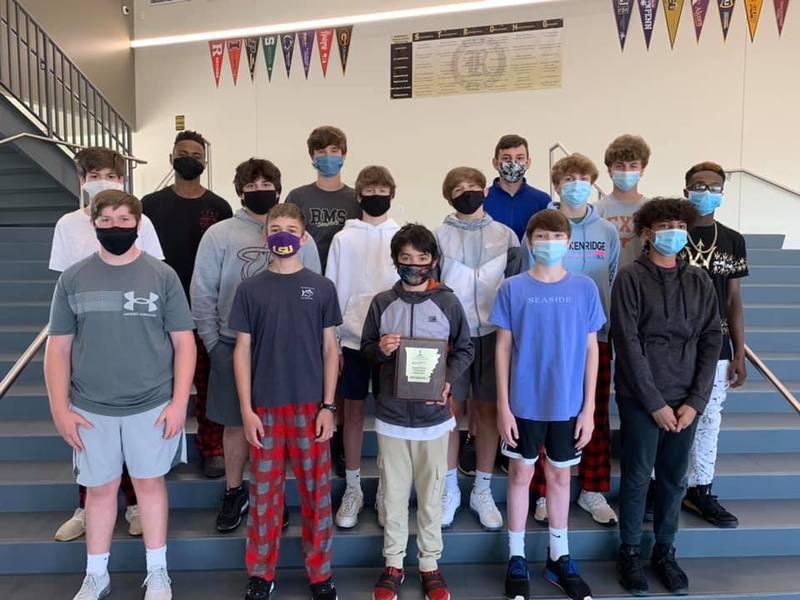 Jack Byrum, Connor Childs, Connor Criss, Cole Davis, Jayden Davis, Tate Ferguson, Joshua Garrett, Tatum Hayes, Cash Heifner, Cooper Hudson, Harrison Mitchell, Powell Olaimey, Barrett Swann, John Tait, Hasan Thalji
Not pictured: Darrell Bell, Victor Bulloch, Landen Cavanaugh, Bauer Hubbard, Logan Kimbrough, Rodrick Ledbetter, Dalton Palmer, Parker Ridge, Trent Walker, Tanner Yates

8th Grade Girls Choir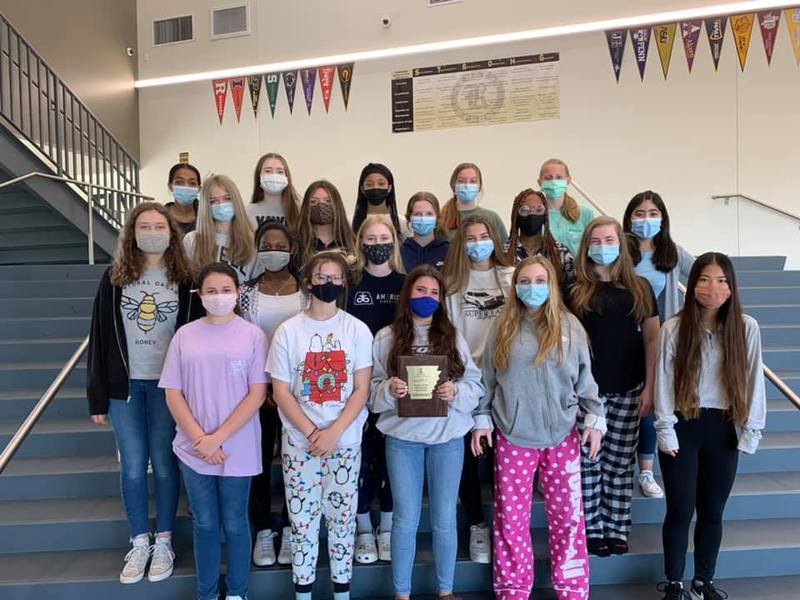 Stacia Andrews, Payton Barrow, Daisy Cline, Ava Cosgrove-Swanson, Victoria Daniels, Autumn Felder, Ellyana Gatling, Emma Hall, Ella Claire Hardage, Anna Holstead, Dejanayah Hornsby Pipkins, Jane Kendall, Kinsey Knoernschild, Chloe Lewis, Kathryn Lunsford, Demi McDaniel, Matilyn Rhodes, Logan Sims, Ashley Solis Ortega, Ella Solloway, Zayla Ware, Katelyn Welter, Sariah Woods
Not pictured: Aysha Anjum, Sofia Butler, Carrie De La Rosa Garcia, Kaylee Green, Taylor Hall, Brooke Jemison, Olivia Martin, Karis Miller, Kyah Miller, Mya Phillips, Gabrielle Walker, Caroline Wittman